The post-Halloween season is a good time to snoop around for bargain Halloween books at Barnes & Noble, and two weeks ago I stumbled across a very nice collection of classic horror stories set on the high seas!  The collection, A Skeleton at the Helm, was just published this year and is a wonderful hardbound book that's a steal for only $10.00: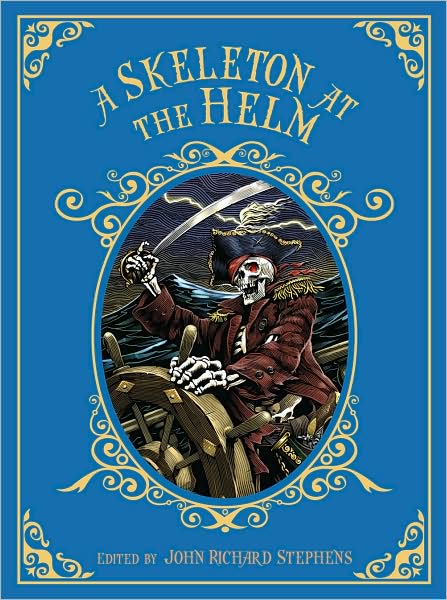 As one would expect from the nature of the collection, the stories are all old tales that are otherwise publicly available, but it is nice to have them together in one place for reading enjoyment.  Stories come from such greats as Poe, Bram Stoker, Washington Irving, Sir Arthur Conan Doyle, William Hope Hodgson, and even Winston Churchill!  The book also comes with a nice introduction by the editor, which includes a discussion of real terrors of the sea which are just as chilling as the stories themselves!
From the discussion, it is easy to see why lots of myths and dark legends were spun about ocean travel: the sea is a frighteningly dangerous and unpredictable place, even in modern times.  Rogue waves can snap or overturn the sturdiest oceal vessel, and their origins are still a subject of debate.
A Skeleton at the Helm has been added to my collection of quality hardcover horror books.  If you like getting a chill from more than a stout ocean wind, I recommend it!